"Oh, unbelieving generation . . . BRING HIM TO ME!" (Mark 9.19) 
Jesus already knows about the unbelief.  The disciples are unable to cast a demon out of a child and it plants a seed of doubt in the father's mind.  The disciples doubt their abilities in Jesus' name.  The scribes doubt and question.  Because of this one incident, many different people begin to doubt.
Mark 9.14-29, NASB: In this story we see the condition of our human-ness.
We try so many things just like the disciples.  We try so hard to make it happen, but none of these things have God in them.  All He asks is for us to bring them to Him.  That's our only job.  When we doubt the power He has given us, that makes room for more doubt.  So the only thing we can do is bring it back to God Himself.
The father puts an "if" upon Christ's power (Mark 9.22)
The dad comes from home hopeful, but now is not quite sure that the healing can happen.  Don't we find ourselves in the same situation?  Is it the salvation of loved ones, healing in self or others, better marriage, abundant life, financial freedom, cleansing from past, victory over an addiction for someone we know . . . fill in the blank.
Jesus does NOT say "have no doubt, but only believe"
He knows they . . . or we . . . are faithless.  He calls us a faithless generation multiple times.  How much do you have to believe?  We all know . . . it's the size of a grain of mustard seed.1)Matthew 17.19-21; Luke 17.5-6  How big is that?  Not very big at all.  He doesn't say, "don't doubt."  He says, "only believe."
Like this father I do believe.  I do!  But I need You to help my unbelief – because it's there – I can't get rid of it without You.  I can't do this on my own.  I have this much faith, what can You do with it?
Christ says, "I can move mountains with that."  He knows that we are faithless.  We're not fooling Him by pretending.
It is because of our unbelief, that we bring so little to pass
So often we miscarry, and come short, in that which is good.  Those that complain of unbelief, must look up to Christ for grace to help them against it, and His grace shall be sufficient.2)2 Corinthians 12.9
Help my unbelief . . . Help me with power against it . . . Help me with what is wanting in my faith by Your grace . . . Your strength perfected in our weakness.
GOD MAKES UP THE DIFFERENCE!
ALL things are possible to him who believes (Mark 9.23)
Believes what?  In God's power to do this thing?  In God's goodness to care enough to do this thing . . . or simply in Him?
Hebrews 11.6, the Faith Chapter states: "And without faith it is impossible to please Him, for he who comes to God must believe that He is and that He is a rewarder of those who seek Him."
Can you believe?  Do you Dare believe?
Are you willing to venture your all in the hands of Christ, all your spiritual concerns with Him, all your earthly concerns?  Isn't it amazing that at times we can trust that having been a great sinner, we may be reconciled to Christ and one day to eternal life in Heaven.  It's an incredible feat, but when it comes to things of this earth we have a difficult time with our faith.  If our souls can be redeemed, then our bodies and circumstances can be healed.
In Luke 5.23-24 Jesus is with scribes and a paralyzed individual.  He says, "Which is easier, to say, 'Your sins have been forgiven you,' or to say, 'Get up and walk'?  But, so that you may know that the Son of Man has the authority to forgive sins" . . . He then heals the man.
I do believe; help my unbelief (Mark 9.24)

We cannot measure how much faith nor how much doubt the dad has, but we see from this very transparent and truthful statement that it was not all faith.  He is relying on Christ to make up the difference, but he still has to put a faith foot forward.
The magnitude of the child's disorder gives doubt, but he realizes that it is not in his own power to believe, nor has he strength of himself to oppose his unbelief.  He needs the goodwill or grace of God.  His faith is weak, but He still desires God to show Himself powerful and be glorified through this miracle for his only child.
Jesus heals completely.  He rebukes the spirit.  Jesus takes him by the hand and he gets up.
2 Tim 2.13: If we are faithless, He remains faithful, for He cannot deny Himself.
When I am surrounded and overwhelmed, overcome and seeing with only these earthly eyes, I say Lord, I believe, help my unbelief.  And He doesn't think that I fall short, because He knows me.  And He knows that even if there's great doubt and very little faith, that He can still do what He says He will do.  Sometimes I am full of faith and sometimes I lack, because I am human.
Know that even in His frustration with our unbelief . . . He is not disappointed . . . He already knows . . . He already sees . . . He is standing there, ready to make up the difference for you.  Use this simple prayer, Lord I believe, help my unbelief.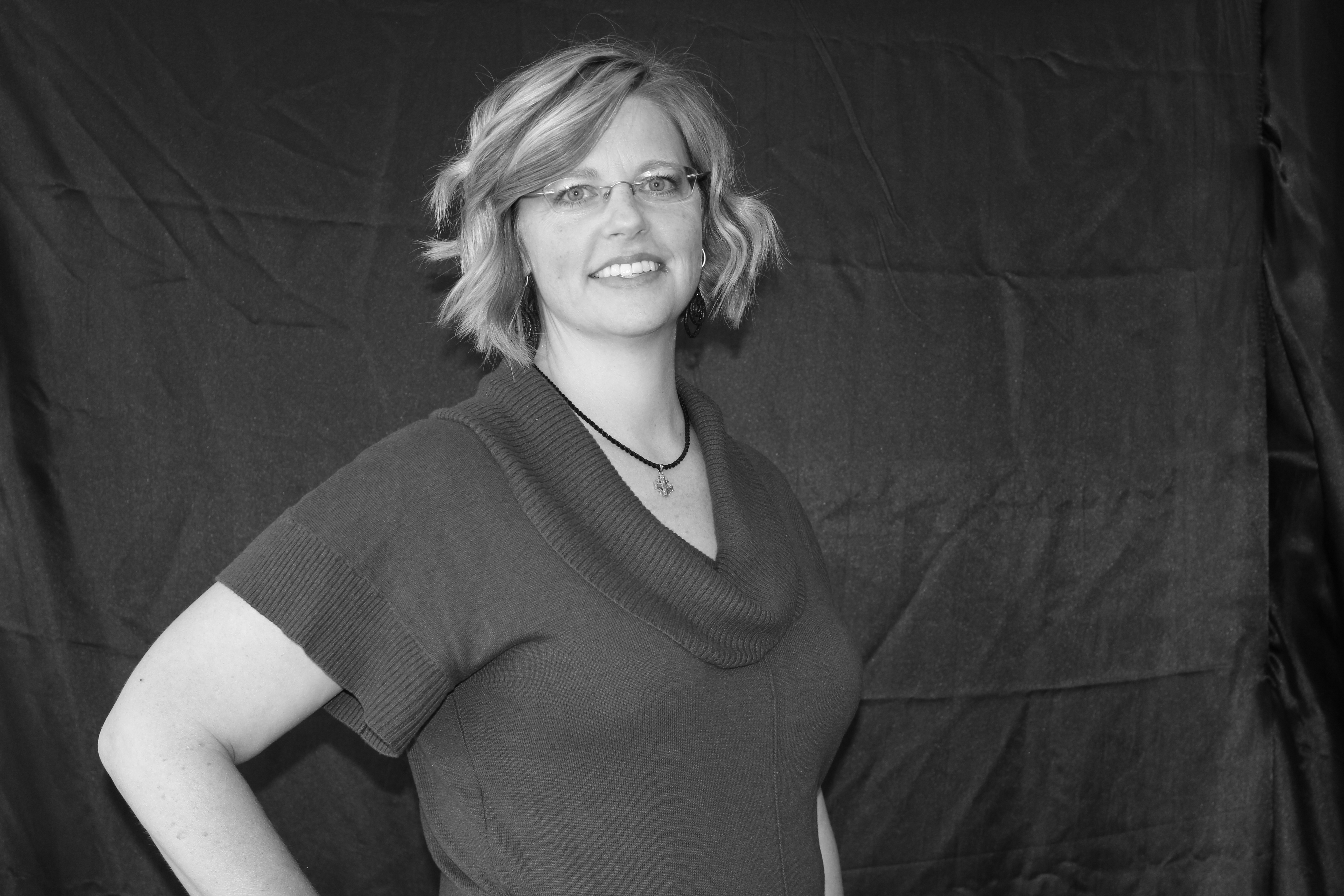 Jared and Crystal serve as the Lead Pastors.  Crystal describes herself as a Christ follower, wife, homeschool mom, part gypsy (lived in 6 states) and theatre buff.
Crystal also serves in countless ways at MtZ, including worship and MtZKidZ.
| | | |
| --- | --- | --- |
| 1. | ↑ | Matthew 17.19-21; Luke 17.5-6 |
| 2. | ↑ | 2 Corinthians 12.9 |