We're making improvements and updates on our website. Here are four recent updates, points of interest you may not be aware of.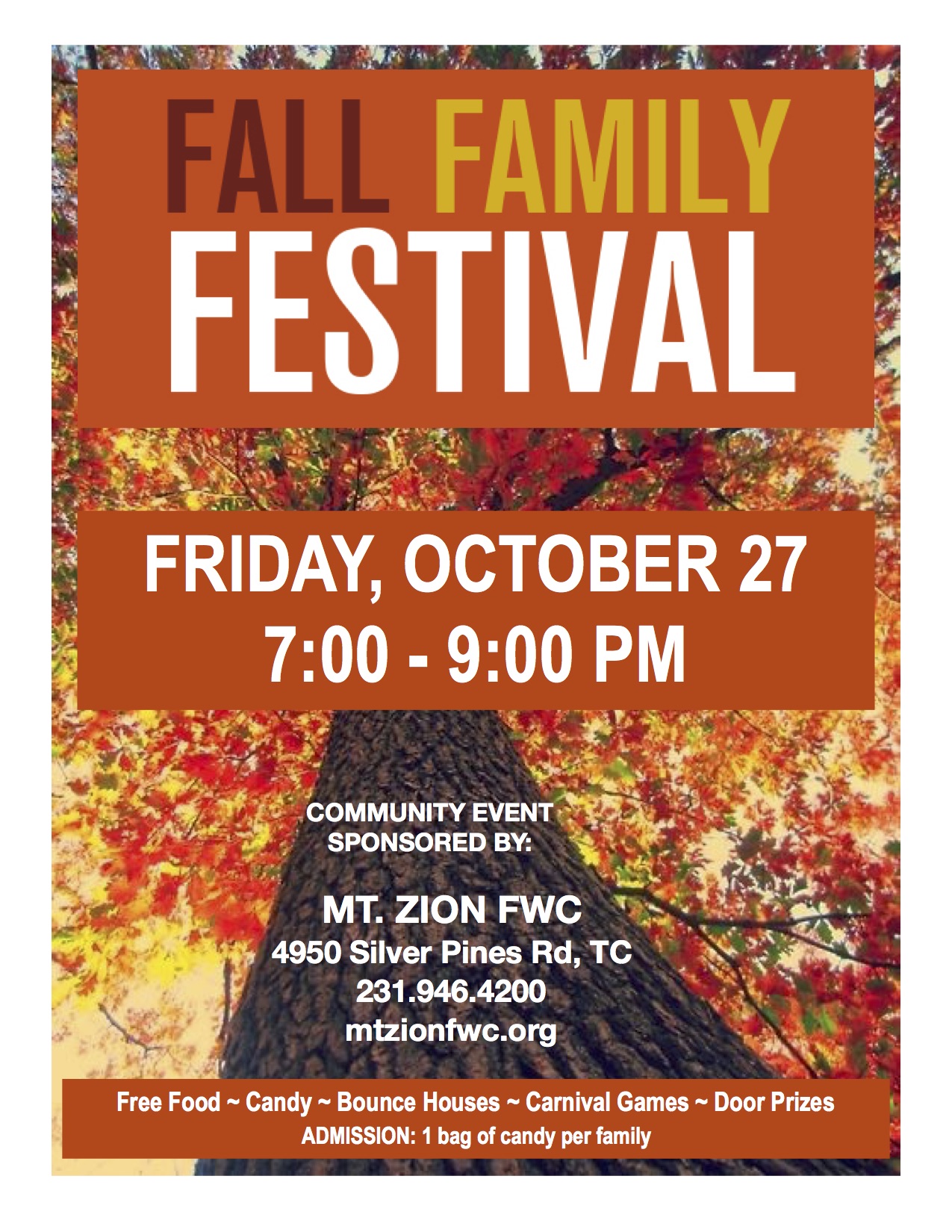 On our Calendar page, we're now highlighting a current or recent event.  Sometimes we have the direct link to our Facebook event.  Right now, our Fall Family Festival is being highlighted.  This is a major outreach every year offering a safe environment for hundreds of children and families.
We use a combination of iCal and Google platforms to ensure quick updates to the calendar.  We also utilize the "Agenda" view because this is easily readable on mobile devices.  The view can be changed to suit your preferences.  Keep an eye on this page to see what's happening or what's just around the corner at MtZ!
The blog helps us highlight our experiences and our leadership.  People from our congregation regularly speak in our venues.  We want to use the blog to recap their thoughts and get our community acquainted with these fantastic locals.  Their influence cannot be overstated.
On a couple of recent posts from our leaders, we set new records.  Two consecutive posts from leaders each broke the record for most views in a day.  One helped set the record for most views on our entire website in one day, and helped push us over the 2,000 views mark.  That's not bad for a website that has been around less than a year.  These numbers don't include all of the hits and reach on Facebook . . . just some fun milestones our leaders have helped us reach.
Thank you all for your continued interest in our people and what we offer.  Our audio sermons are available for approximately one month, but our posts are always available.  In tangible ways, the blog is reaching people as we participate in the ministry of evangelism.
We now have online giving.  There are a few points of interest . . .
Planning Your Giving.  Select one time donation or recurring donation.  This simply means that you can give a gift (whenever you like), or set up a giving plan.  A recurring donation is like online recurring bill pay or automatic withdrawals.  For some, the recurring donation is an excellent way to plan in advance for their week, month, etc.
Options For Giving.  On the dropdown menu, there is Tithe, Gift [offering], and Other.  If Other is chosen, simply jot a note in the Comments box so that we know how to designate the funds.  For instance, our Fall Family Festival is a major outreach each year.  Everything designated toward the Fall Family Festival will make the night a little sweeter for every child craving candy.
How to Give.  Connect to our site and pay from your computer, and of course, your smartphone.  We also have The Square, which is a highly efficient way of swiping a card, for those who would rather pay that way during services.
Tracking Your Giving.  Like all of our giving, our Elders are the only ones with access.  We maintain your confidentiality, use only secure giving solutions, and maintain your records for end of the year giving notices.
Partnering in Giving.  We work with Swipe Away Poverty, a Prolific company that donates a percentage of its proceeds to Compassion International.  We are excited about this because, in effect, you are giving twice with every contribution!
Our contact information updates include our phone, Facebook page link, and an email dropbox.  If you would like to write us a note, submit a prayer request, ask questions, or give us feedback, please use the email dropbox so we can connect a little easier.
You can also find us on Soundcloud and iTunes if you would like to subscribe to our podcast.
On our Leadership and Refuge Student Ministries pages, you will find ways to connect with many of us through social networks.
. . . and so it continues.  There is a team of six of us who bounce ideas off of each other to make our website better, with a heart for using it as a tool of evangelism.  We're thankful for every voice and contribution.
We're also extremely grateful to members of Solo Pine for all that you do for us.